By: Justin Pawlowski
As we wrote about here during the combine, it is amazing how the Rams 2nd overall selection had more value than the Colts 1st pick of the draft.  Well, that came to fruition on Thursday night.
According to Fox Sports and NFL Network's Jay Glazer, the Redskins have traded 1st round picks in 2012, 2013, 2014, and their 2nd round selection in 2012 to move up four spots in this years draft to select Robert Griffin III.
I completely understand the notion that the NFL is a quarterback driven league, but this is the type of trade that makes dynasties.
The Rams will now have two 2nd round selections in 2012, two 1st round selections in 2013, and two 1st round selections in 2014.  In addition, the Rams also have a large amount of cap space to work with during free agency.  If they sign one or two key free agents, the Rams might be in the market to become a super bowl contender in the very near future.
For the Redskins, this is the type of desperation move you would expect from the trio of Daniel Snyder, Bruce Allen, and Mike Shanahan.  After having the combination of Rex Grossman and John Beck last season, the Redskins have now ensured themselves of acquiring one of the draft's two elite quarterback prospects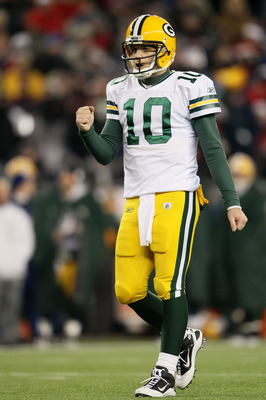 The biggest winner of this trade might have been Matt Flynn.  Although I believe there are many questions surrounding Flynn, teams will not get even more desperate to find a quarterback and over pay Flynn.  I look for the Dolphins or Browns to potentially be Flynn's landing spot.
Another winner in this madness is Texas A&M QB Ryan Tannehill.  With Luck and RG3 going with the first two selections, Tannehill could definitely find himself going within the top 10 picks of this year's draft.  The Browns, Dolphins, Chiefs, and Seahawks could all draft him depending on how free agency plays out.