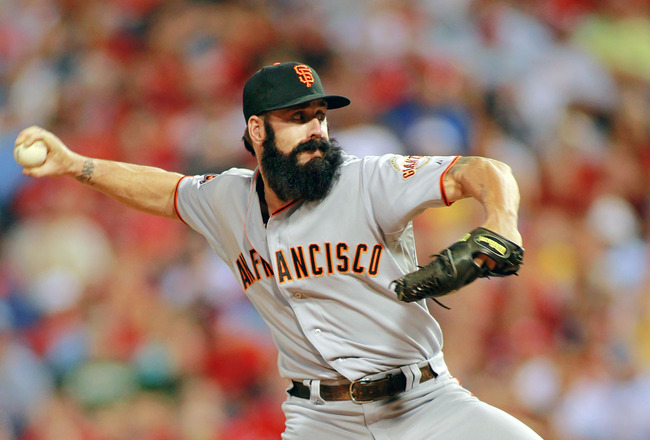 By: Chris Dommermuth
San Franscico Giants closer Brian Wilson confirmed Sunday that he'll likely be out for the season and have Tommy John surgery sometime this week. Wilson had an MRI Saturday that revealed structural damage in his right elbow.
"My spirits aren't down," Wilson said. "I know a lot of people are sad. I know  Giants fans are probably going to look at this as like a huge loss. But we have  the best bullpen in the league. I've been honored to play with those guys, teach  them some things, and they've taught me some things, and they're going to fill  in my role as best they can.
Wilson, a 3-time All Star, has made just 2 appearances this season. Wilson said everything was fine with his elbow during Spring Training. The pain started Thursday while he was pitching against the Rockies.
Giants Manager Bruce Bochy said he'll use a closer by committee approach. Most owners (including myself) has to draft Wilson fairly early in order to get him on their team. This is no doubt a huge blow being so early in the season.
Keep an eye on the Giants to find out who Bochy trusts closing close games outs. It'll likely be either Jeremy Affedlt or Santiago Cassilla.
Join The Commish weekdays from 12pm to 3pm on 1010 Sports. Listen online at 1010Sports.com or on your mobile phone with the free Radio.com app.