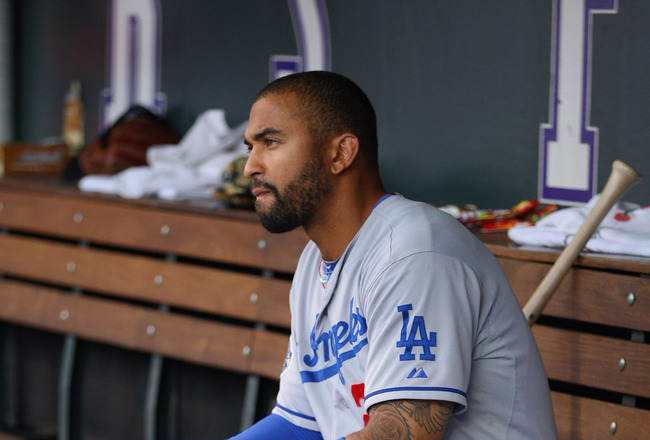 By: Chris Dommermuth
All world center fielder Matt Kemp of the Los Angeles Dodgers (and my man crush) returned from the Disabled List Tuesday after having spent the minimum amount of days (15) with a left hamstring strain. He went 1-4 with a double in his debut.
"I felt good. I didn't feel uncomfortable at all. I'm not rusty. I had some pretty good at-bats, so I felt happy with what I did today — other than the fact that we lost. I was a little frustrated the last two weeks, watching the other guys play, but they definitely took care of business while I was gone." -Matt Kemp
When he first was placed on the DL I said that he'd be back in the minimum number of days because he was able to play off and on before being placed, and his quotes pointed to a short-term absence rather than long-term.
The Dodgers sent outfielder Jerry Sands down to Triple-A Albuquerque in order to make room on the Dodgers 25-man roster.
Kemp has been on fire through the first month of the season, and seemed well on his way to competing for another MVP title (finished second last season to Ryan Braun, but should have been voted MVP, shame on you writers) before hurting the hamstring.
He's hitting .359 with 12 home runs, 28 RBI's, and 2 stolen bases in 35 games this season. Look for his stolen bases numbers to improve now that the hamstring in likely 100%.