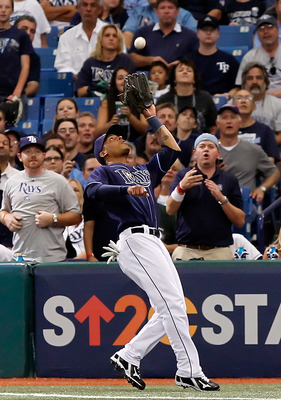 By: Chris Dommermuth
Tampa Bay Rays outfielder Desmond Jennings was given the ok by trainer Ron Poterfield to start his rehab assignment after doing some baserunning and sliding drills. The news was broke via manager Joe Maddon's twitter account.
Desmond will begin his rehab assigment on Thursday for High-A Charlotte and is expected to join the Rays– barring any setbacks– on Tuesday.
Jennings has been the spark for a Rays lineup that has seen several key players go on the DL. Jennings is hitting .265 this season with 3 home runs, 11 RBI's, and 8 stolen bases.
He'll be a solid combination of power and speed going forward and could be a solid "buy-low player," at least for those of you who don't live in Tampa and have all homer owners in their league (yes I do sound, and am, spiteful).